Today we're focusing on the heart of the home – the kitchen! This kitchen design has SO many incredible features! These homeowners gave some thoughtful consideration to their lifestyle, the frustrations they had in prior kitchens, and ideas they wanted to include in their dream kitchen. We pulled all of their insight together to create a functional and stunning kitchen.
The whole kitchen can be viewed here, but I'll give you some of the highlights in this post.
Classic and Custom Kitchen Design
The warm white cabinetry and textured subway tile backsplash create an elegant and timeless canvas. To bring in casual warmth we added dark, iron hardware and glass inserts in some of the upper cabinetry. Rustic barn board shelves contrast a white, cast iron farmhouse sink that was high on the homeowner's wishlist. I can't say it enough – guys, you HAVE to create a space that reflects YOU! The goal isn't to simply copy some image in a glossy magazine. When you think about your lifestyle and bring that into your kitchen design, you end up with a space that feels like you… like HOME. And that's the MOST important part of this custom kitchen design for me.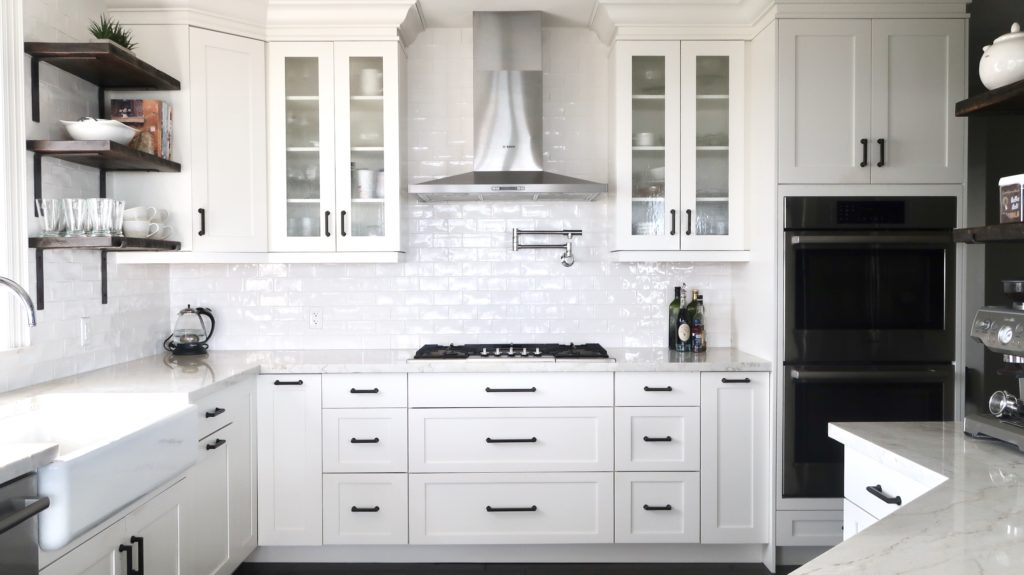 The homeowners love coffee and tea, so we utilized one part of the counter to create a coffee and tea bar. Everything they need for the perfect cappuccino is at their fingertips – including their favourite mugs housed in the drawers below.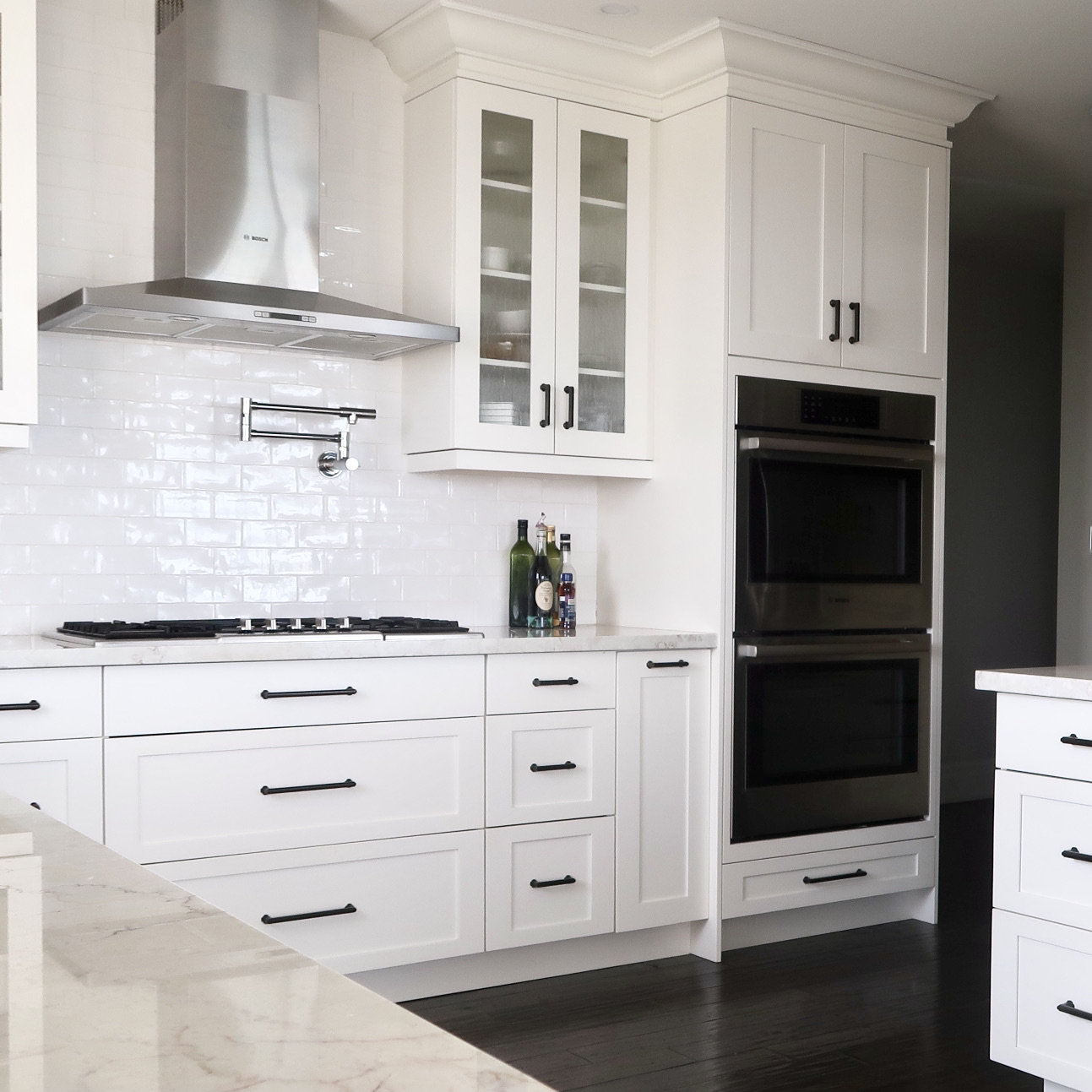 Opposite the coffee bar is the kitchen sink which has another of their favourite features – a carbonated water faucet. Yes, you read that correctly. This faucet delivers freshly carbonated water at the turn of a knob! Not only does this save them from hauling cases of their favourite cold beverage from the parking garage all the way up to their condo, but the cost savings over time were also well worth the initial investment.
This kitchen also offers a stunning, spacious gas range and separate double ovens. The small appliance cupboard allows daily used gadgets to be plugged in and ready to use but out of eyesight. Pull-out shelving in a section of cupboards creates a needed pantry space and spice storage in pull-out drawers next to the range is super convenient. We completed the space with a pot-filler along with plenty of cupboard and drawer space.
See the full tour here and discover some ways you can make the most out of your next kitchen custom design project!